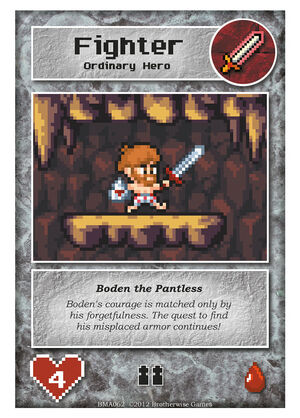 Boden the Pantless is an
Ordinary Hero
in the
Base Set
.
Character art by Kyle Merritt.
Background art by David Nyari.
Boden's courage is matched only by his forgetfullness. The quest to find his misplaced armor continues!
This card may be a parody of Sir Arthur the protagonist in Ghosts'n Goblins; as after taking damage Sir Arthur loses his armor and fights in his underwear.