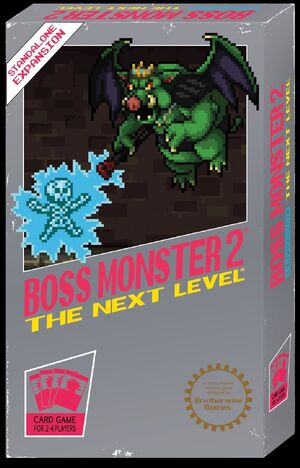 Boss Monster 2
is an expansion or stand-alone set that was released in late 2015. It contains all-new Bosses, Rooms, and Spells, but it can also be combined with the original
Base Set
. The set will be called
Boss Monster 2: The Next Level.
Every card included will have a card identifier start as "TNL".
The kickstarter campaign has begun. Visit Boss Monster 2 Kickstarter for more information.
Look at Category: Boss Monster 2 for a list of cards.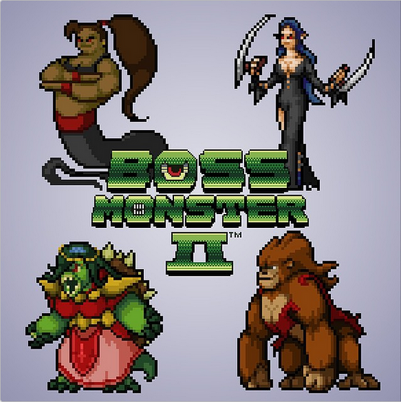 One New Rule
Edit
In Boss Monster 2 it's no longer recommended that you discard 2 cards at the beginning of the game.