Cave-In is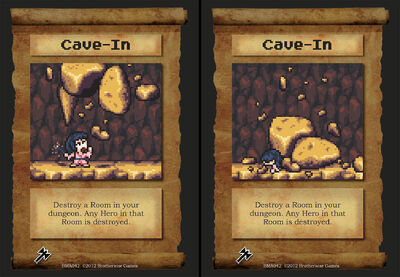 a
Spell card
in the
Base Set
. Two
Alternative Art
version of the card are included in each Base Set.
Character and object art by Kyle Merritt.
Background art by David Nyari.
A Room destroyed by Cave-In does not gain the effects of its "Destroy This Room" ability.
Like any effect that targets a Room, this must target an active (visible, non-deactivated) Room.