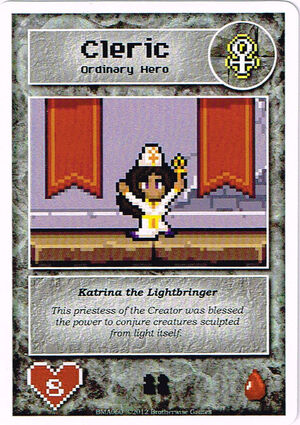 Katrina is an Ordinary Cleric Hero included in the Alpha Prototype 2. The card was named after Katrina Guillermo, the lead artist for the game's Boss cards.
The card does not make an appearance in the Base Set as it is a placeholder in the prototype that was filled by a Kickstarter comissioned Hero card.

Character art by Johnny O'Neal.
Background art by David Nyari.
This priestess of the Creator was blessed the power to conjure creatures sculpted from light itself.